FREE SHIPPING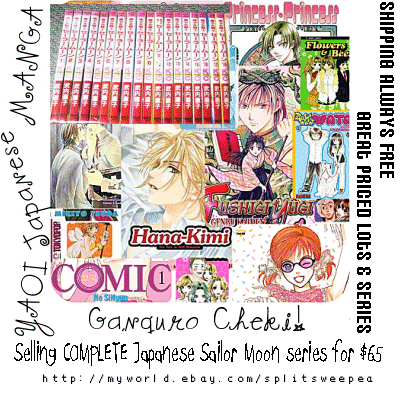 Selling FULL, ORIGINAL JAPANESE SAILOR MOON SERIES for only $65!
SHIPPING IS FREE!!!

Lots of different kinds:
Drama! Girls Love! HORROR! Magical Girl! Mourning! GOTHIC!
Lots of different plots!
Gothic Lolita! Schoolgirls! KOREAN! Teachers!
Lots of different characters!
3 Different Manga
SOME LOTS with THREE, FOUR, or FIVE manga from the beginning of a series!!!

Also, lots of Yaoi and fantasy novels available! Items sell quickly after listing. Already sold-out of most titles! BUY-FAST!
Don't wait!

GREAT PRICES!